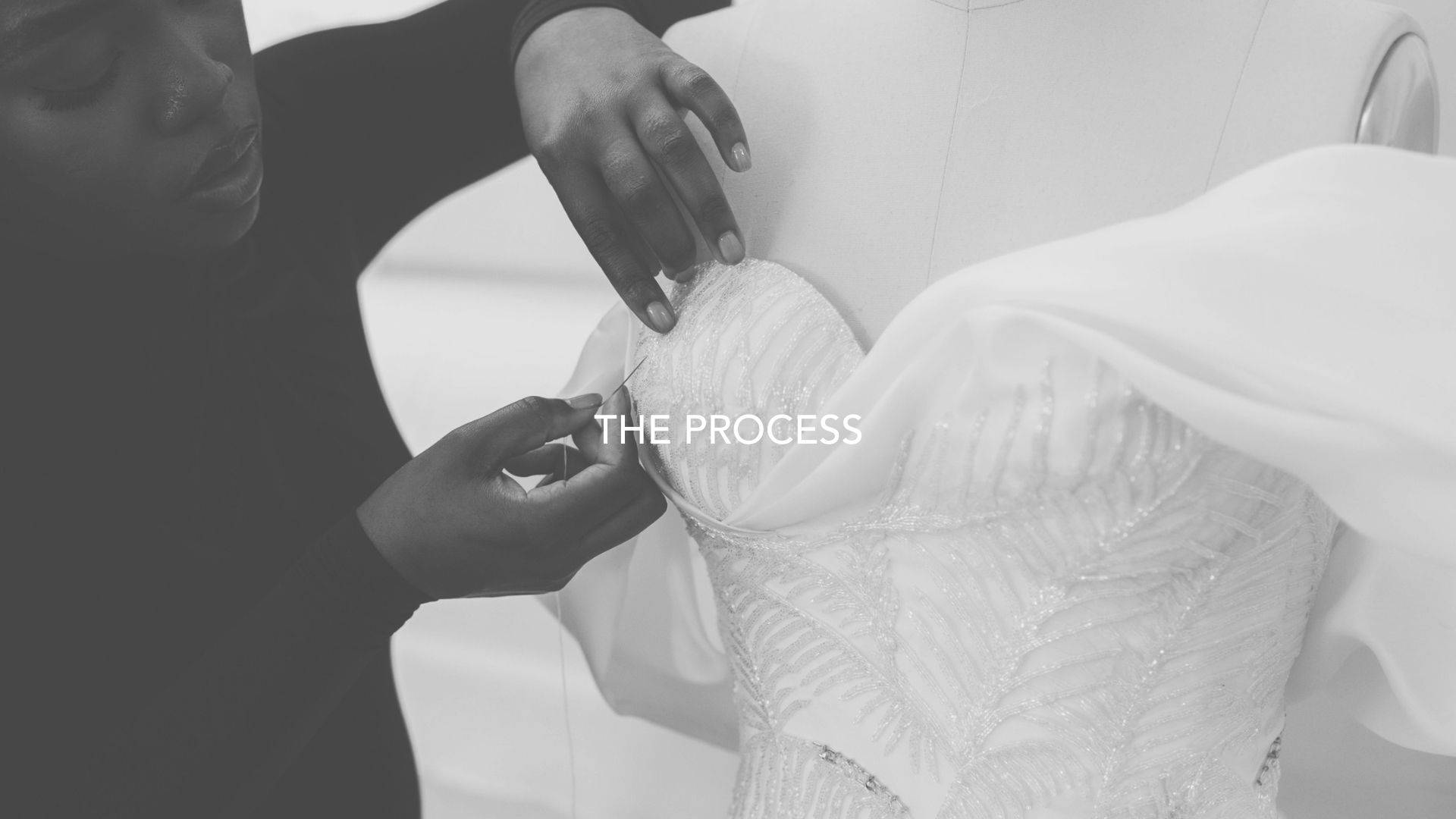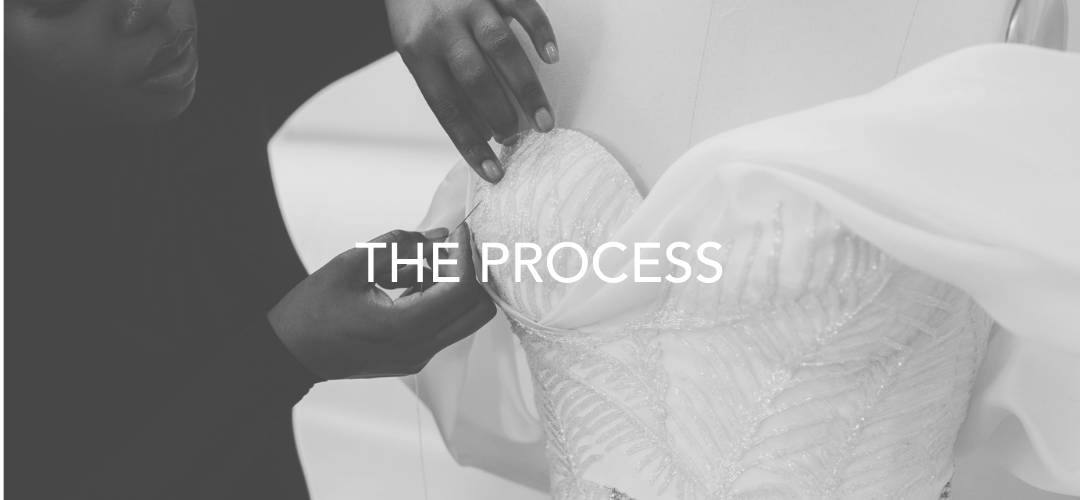 We believe in creating individual masterpieces to fit every woman perfectly.
One must not have to conform on their big day.
Please have a look at the wide selection of silhouettes to suit every woman- every shape and every size.
The bespoke process begins with a one-to-one consultation hosted by the Creative Director, Gbemi Okunlola, in the London based Alonuko Bridal studio.
For our international brides, we offer a virtual consultation.
During the consultation, the bride will have the opportunity to communicate their style ideas which Gbemi will use to design and illustrate a one of a kind bespoke piece. Measurements will also be taken.
The bride will also be granted exclusive access to the show room exhibiting the brand's most recent hand-crafted masterpieces and an archive of carefully selected fabric samples.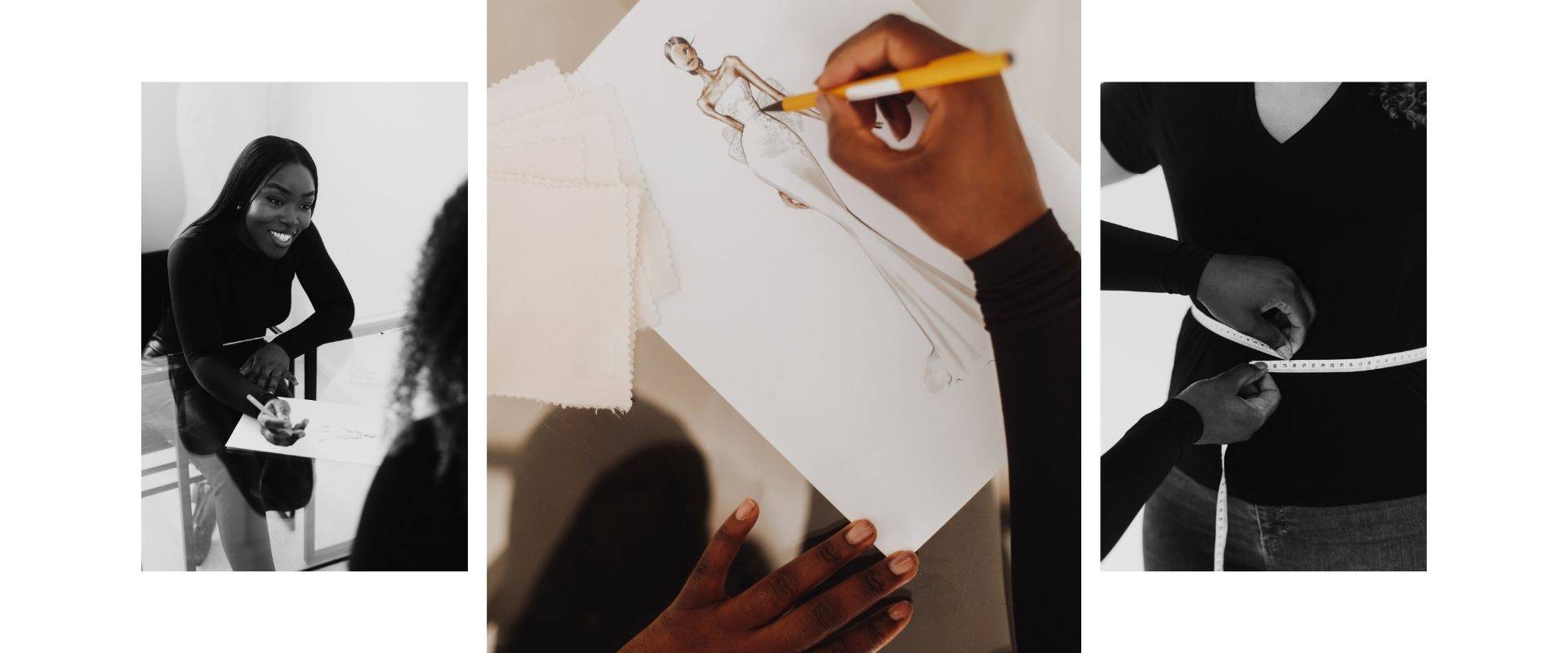 To achieve the perfect fit, the bride will attend 4 fittings throughout the bespoke process, including an initial toile, which will help us achieve a perfect fit for your bespoke dress.
For all international brides, we will provide you with measuring guide to assist in taking accurate measurements, ship your initial toile, and hold virtual fittings with you during the process.
Using the highest form of mastery, Gbemi and the team will transform the design from a sketch to a real-life hand-crafted bespoke piece.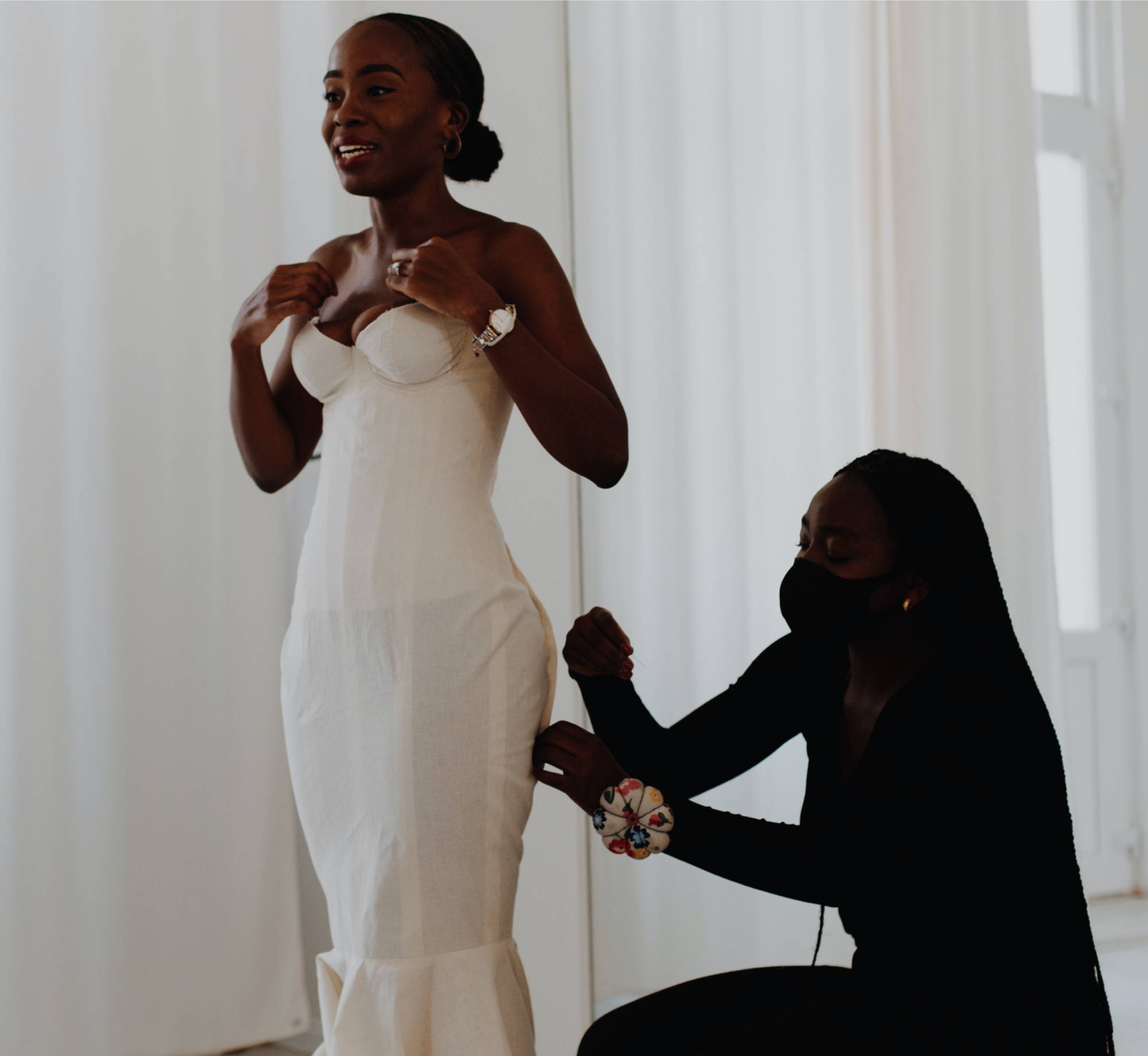 FINAL FITTING - COLLECTION
Once the perfect fit and creation has been achieved, your bespoke bridal gown will be prepared for collection/delivery.
Alonuko proudly offers a special 'On The Day Service' to complete the bespoke journey. An Alonuko team member will attend the special day to dress the bride. For more information, please contact us to make an enquiry.